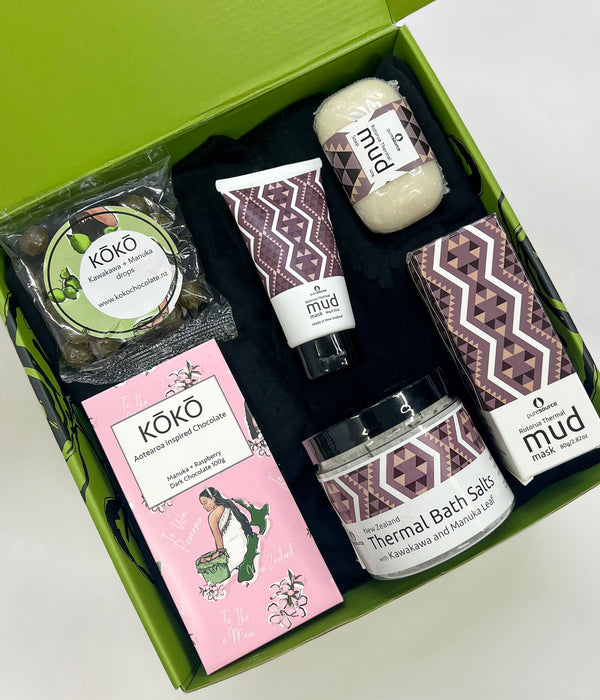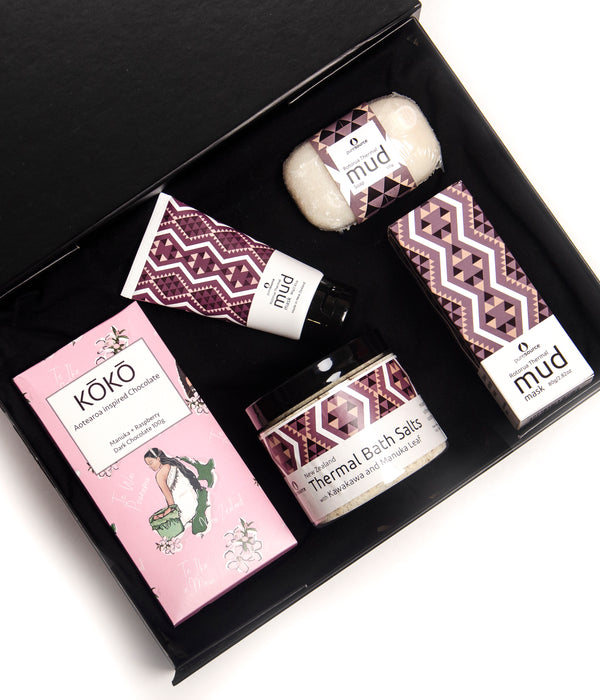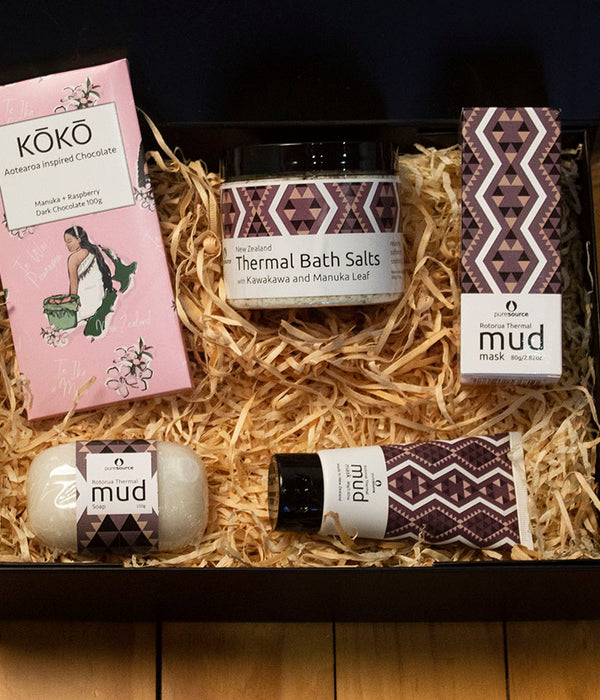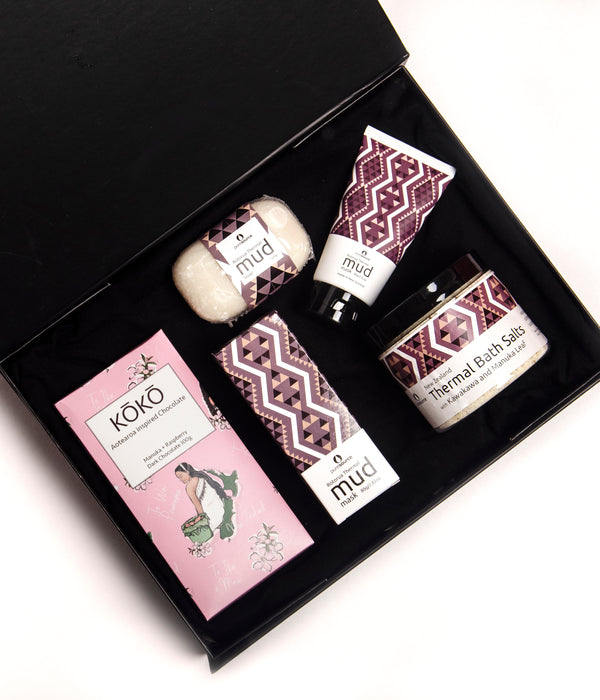 HAUORA Gift Box
This indulgent treat for the tinana has been designed by Adrienne Whitewood in collaboration with Pure Source Rotorua features the Aonui collection inspired by the pursuit of knowledge about the natural world. topped off with an even more indulgent dark chocolate Aotearoa made treat!

X1 MUD face mask 80g
X1 MUD soap 100g
X1 Kawakawa + Manuka bath salt 500g
X1 KŌKŌ bar Manuka + Raspberry dark chocolate 100g

X1 Kawakawa + Manuka drops 20gm
Please note that on the rare occasion we run out of your chosen flavour of chocolate we may have to add a substitute bar of equal quality and flavour.
Our KŌKŌ gift boxes have been carefully sourced directly from the designer/producer and packed with aroha right here in Rotorua. These taonga make the perfect gift for all occasions, corporates, Māmā and Pēpī or as a simple thank you <3  
We send all throughout Aotearoa and can also send a note from you enclosed in the gift.
PLEASE NOTE - When our printed green boxes are unavalible we revert back to our high quality black KŌKŌ boxes