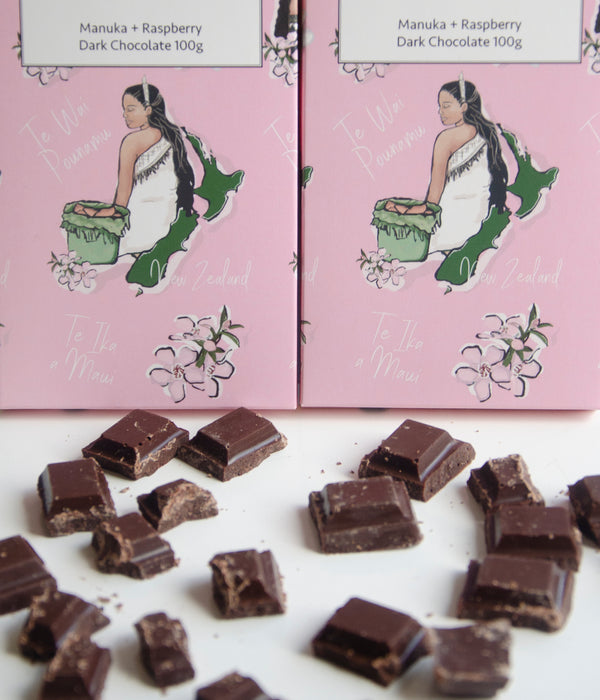 Manuka + Raspberry Dark Chocolate
The Manuka is quite unique where we have used a powder that creates a  slight crunch off setting the dark chocolate against the raspberry powder.
The inspiration behind the bars was using beautiful indigenous and artisan ingredients, mixed with high-quality chocolate, wrapped in our signature style packaging! Our vision is to inspire more innovative high-quality Maori products BY Māori for the domestic market and global export.
We created these to also be art pieces, packaging concept by Adrienne Whitewood illustrated beautifully by Kahira Shepherd.  
KŌKŌ Bar is 100g
Made in the Waikato, Aotearoa NZ 
Allergen Warning: Contains dairy and is made in a factory that handles nuts 
KŌKŌ BARS is 100% owned and operated by Hoete Mitai-Ngatai + Adrienne Whitewood